Link

Link

Link

Link

Link

Link

Link

Link

Link

Link
Transform your iPhone, iPad or iPod into the lens of a Dalek. Take photos and movies using a Dalek point of view and see the world as the Doctor's oldest and deadliest enemy.

Choose from 7 visual effects spanning 50 years of Doctor Who. From the 60's black and white to the very latest Daleks encountered by the 11th Doctor.

Apply Dalek vision to existing photos and movies in your photo library. Share photos to Facebook, Twitter and Flicker.

EyeStalk is the perfect cosplay companion.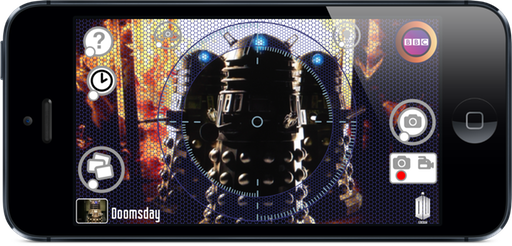 BBC logo © BBC 1996.
Doctor Who logo © BBC 2012.
Dalek Image © BBC/Terry Nation 1963.
Licensed by BBC Worldwide Limited.